Where? What? When?
Lenten Services begin Thursday 2/22/2018
Join your church family for a Soup and Bread Supper, each Thursday during Lent through March 22nd with Devotions to follow.
Soup and Bread Supper starts at 5;45 PM in the Holy Cross House
Feel free to join us for worship every Sunday morning at
10:00 AM
(New Schedule Beginning September 2017)
Come as you are ~ God Bless You!
8:30-9:30 am … Adult Bible Class
9:00-9:45 am … Youth Sunday School
March 4
bulletin announcements and calendar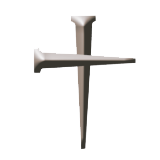 Joshua 24:15
Now if you are unwilling to serve the Lord, choose this day whom you will serve, whether the gods your ancestors served in the region beyond the River or the gods of the Amorites in whose land you are living; but as for me and my household, we will serve the Lord."