Where? What? When?
Midweek Advent Services:
Thursdays: Dec. 6, 13 and 20
5:45 pm – Soup & Bread Supper
6:15 pm – Advent Devotions
Please read the bulletin announcements (see links below) for further information, and other announcements.
Feel free to join us for worship every Sunday morning at
10:00 AM
Come as you are ~ God Bless You!
8:30-9:30 am … Adult Bible Class
9:00-9:45 am … Youth Sunday School
bulletin announcements and calendar: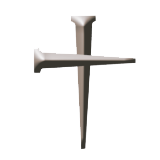 Joshua 24:15
Now if you are unwilling to serve the Lord, choose this day whom you will serve, whether the gods your ancestors served in the region beyond the River or the gods of the Amorites in whose land you are living; but as for me and my household, we will serve the Lord."